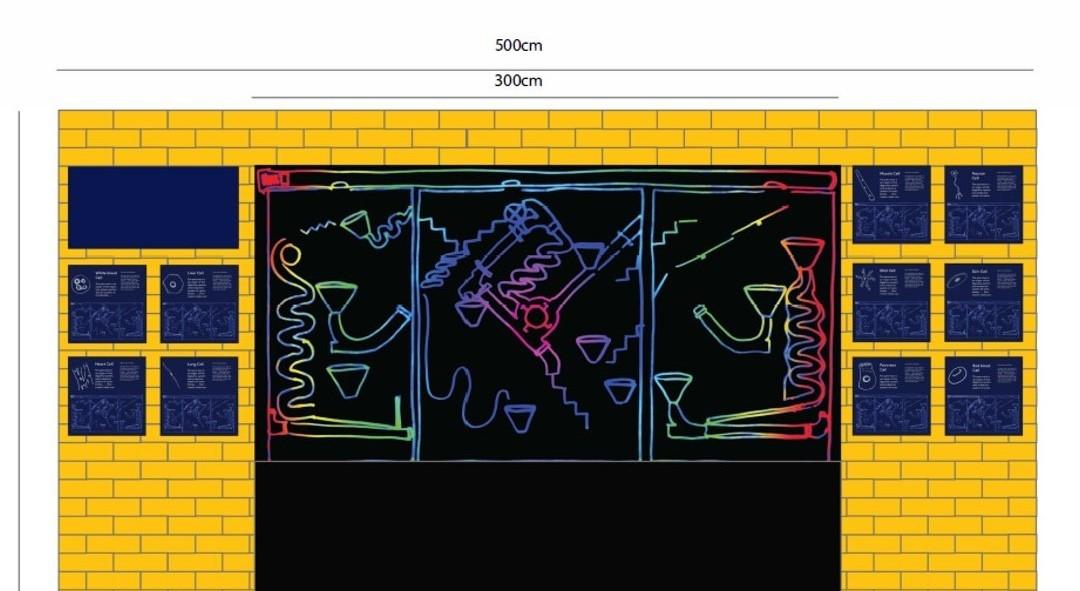 Prototype showing scale and elements of the science exhibit © Claudia Stocker, 2019
We are currently in the process of developing an interactive science exhibit, which will be located in the exhibition space in the Jeffrey Cheah Biomedical Centre (JCBC) and will form part of the larger public engagement and art programme for the building.
The exhibit aims to encourage diverse groups using the space to engage with the research carried out in the building in an interactive and informative manner. The ideas and concept for the exhibit were developed by the Public Engagement team, the Public Engagement Steering Committee and other researchers at the institute.
The project is being delivered through a collaboration with Ken Boyd (Project Manager and Exhibition Consultant), Dave Ansell (Fabricator) and Claudia Stocker (Graphic Designer). It is due to be launched in Spring 2020.