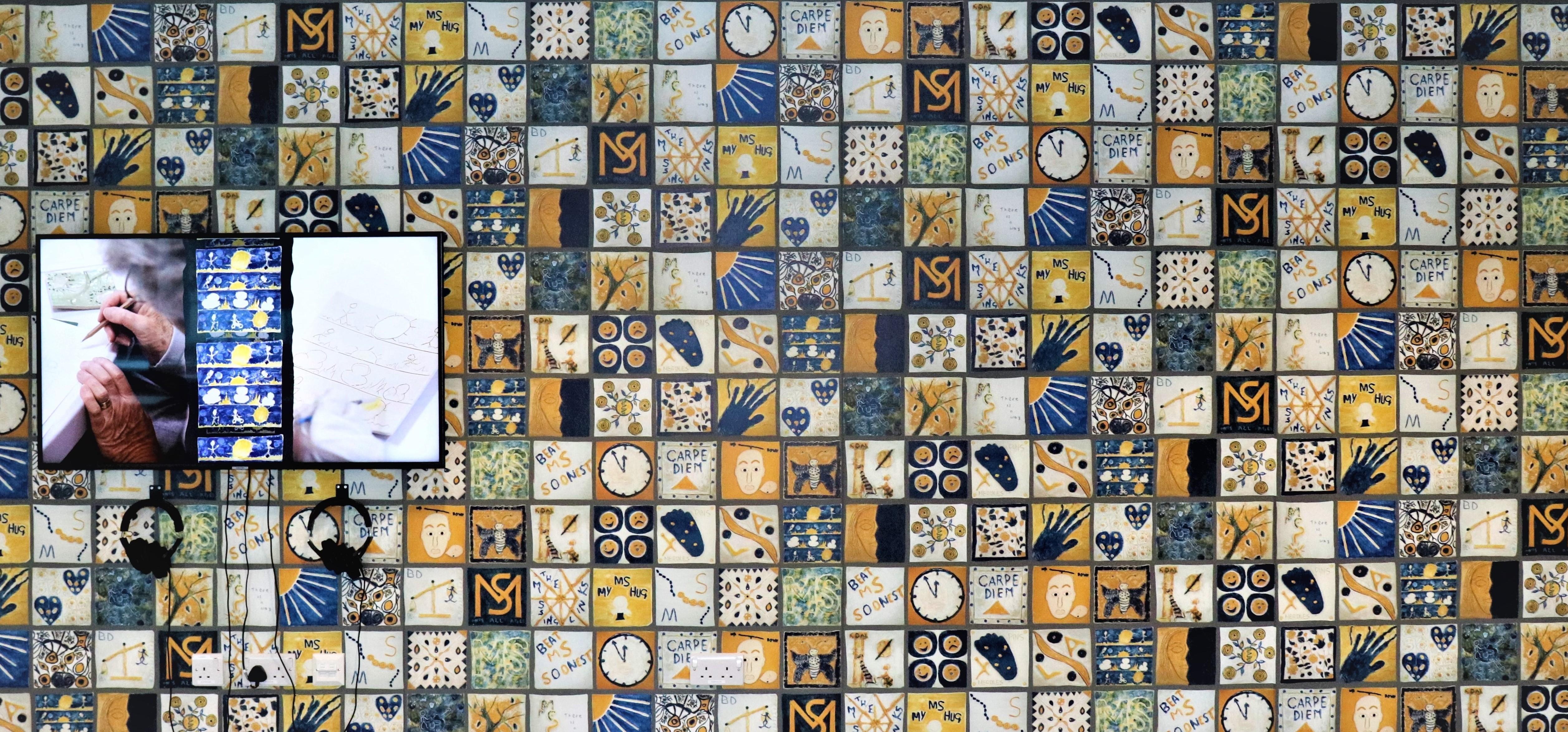 A Pattern for Progress (2019)
Location: Ground Floor Exhibition Space, Jeffrey Cheah Biomedical Centre
Harold Offeh's work, A Pattern for Progress, brings together people living with Multiple Sclerosis (MS) and their carers, with scientists researching this neurological disease at the Jeffrey Cheah Biomedical Centre. Through ceramic workshops, participants shared their experiences of MS to produce the tiles in the background 'wallpaper'. The accompanying film captures their stories. The project is an extension of the artist's work on the Cambridge Betterment Society.
"In developing this project I was interested in what might happen when patients and researchers were brought together to reflect on their relationship to MS. Over six weeks, the group were able to spend time with each other, learning and sharing.
The resulting tiles document this process of dialogue and exchange and convey the complex mix of experiences and knowledge invested in improving the situation of people living with MS."                                                                                                                                                                                                                                                                            
                                                                                                                                                                     Harold Offeh
Harold Offeh's practice is often socially engaged. He works in a range of media including performance, video and photography.
He lives in Cambridge and works in London and Leeds where he is currently a Reader in Fine Art at Leeds Beckett University and
a visiting tutor at the Royal College of Art, Goldsmiths College and The Slade School of Art, London.