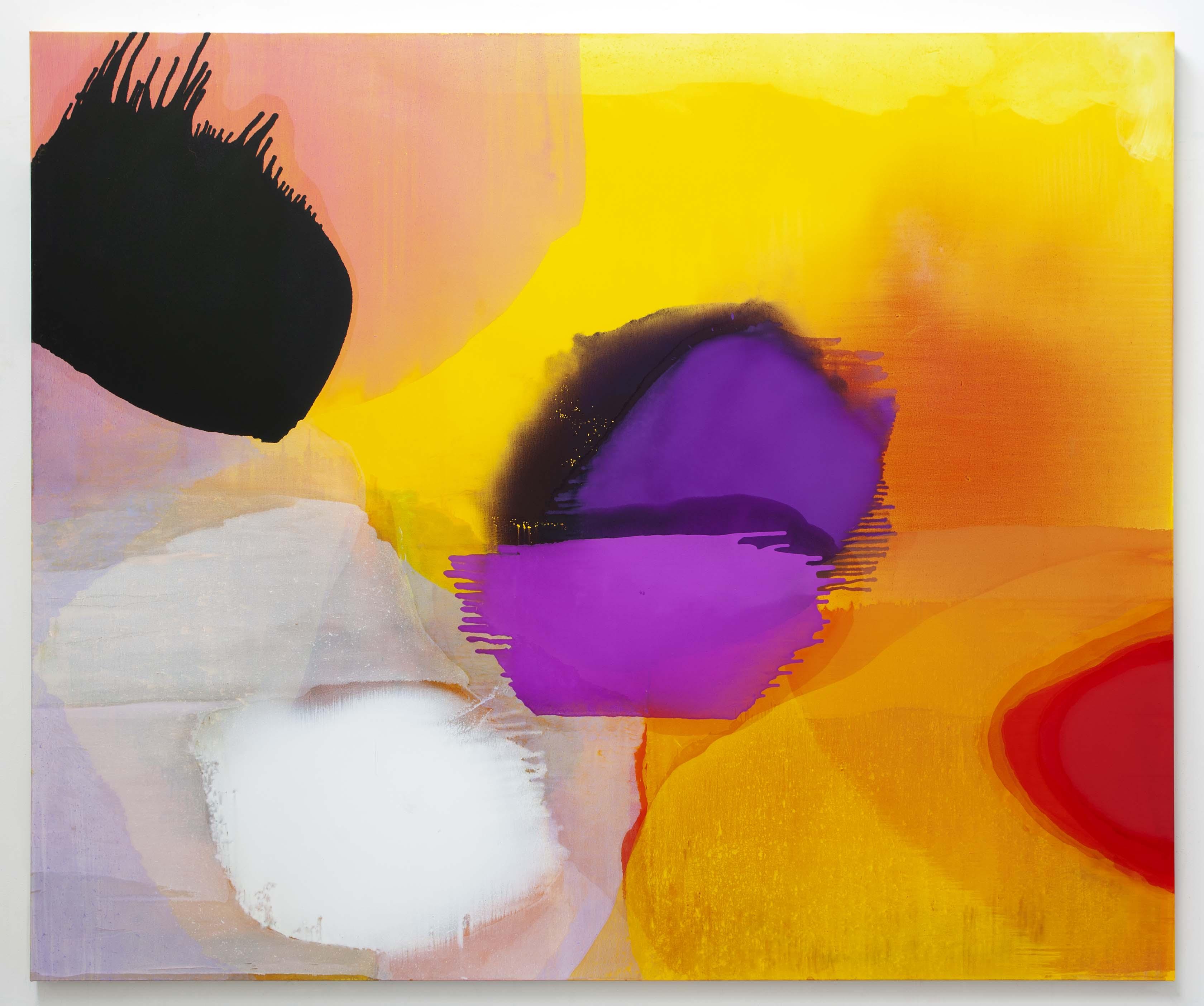 Let The Eye Be Substituted For The Sun, 2019                                                               
Oil on canvas
Photo Credit: Patrick Jameson
In September 2018 Victoria visited researchers at the Jeffrey Cheah Biomedical Centre to gain an insight into their research and working environment:
"I was fascinated by the technology used to cultivate and visualise cells at the microscopic level in the laboratory. The layering and staining methods I observed have influenced this painting. I noticed the scientists spending long amounts of time on colour-coded images, mostly using fluorescent colours on a black background. Whilst fluorescent research images are often very beautiful, I wanted this painting to offer a different experience that reflects these processes but allows the mind to wander and focus at the same time."
 Victoria Morton
Victoria Morton's paintings maintain a deliberate balance between controlled experiments with paint and careful manipulation that could be said to echo the working methods of many scientists. The title of the work derives from a quote from Goethe's Theory of Colours (1810).
Morton currently divides her time between her studios in Glasgow and Italy and is represented by Sadie Coles in London and The Modern Institute in Glasgow. Over the past ten years she has had solo exhibitions in London, Tokyo, Boston and Venice.
For more information on the artist and her work.